—under construction—
OUR DIVE CENTER
A DAY with NAJADA
With this short video we want to show you how a typical day at Najada diving goes – for the diver but also for the team..
GUIDED TOUR THROUGH OUR DIVE CENTER

The dive center is located directly by the sea. You find the reception, class room, showers and the toilets on the ground floor. We also have a covered and secured area for storing and drying equipment. The dive center has a big terrace and garden where you can enjoy your deco-beer or just relax. As a client you can use our WIFI free of charge. In the first floor there is a guest apartment for maximum four people. Further details see: Accomodation
The dive center is open from the 15th of March until the 30th of November; see also Contact Check-in hours: 9 -12 daily
(Adminstration & Logistics)
| | | |
| --- | --- | --- |
| | OUR TEAM | |
| | | |
| | | |
| | | |
| | | |
WHERE YOU FIND US ON THE MAPS

HOW YOU FIND US IN MURTER


HOW TO FIND US on GOOGLE MAPS
OUR BOATS


Since August 2009 we have NAJADA IV. It is 9 m long, can transport up to 10 divers (incl. crew) and has a 330 hp Volvo diesel engine. The top speed is about 40ktn (approx. 74 km/h). Even if we do not exploit this top speed in day-to-day operations, it represents a considerable safety gain in an emergency case.
NAJADA IV is equipped with a marine toilet.

Najada NAJADA III is 9 m long and has a 260 hp engine. 8 divers (incl. crew) with equipment for 2 dives can be transported. Originally the boat was built for the coast guard and NAJADA III proves its stabiity also in extremely bad weather and high waves. A normal cruising speed of 20 knots takes our guests quickly to distant dive sites. In an emergency, where every minute counts, she can reach a speed of 28 knots (approx. 52 km/h).
NAJADA III is equipped with a marine toilet.
OUR TECHNIQUES AND RENTAL EQUIPMENT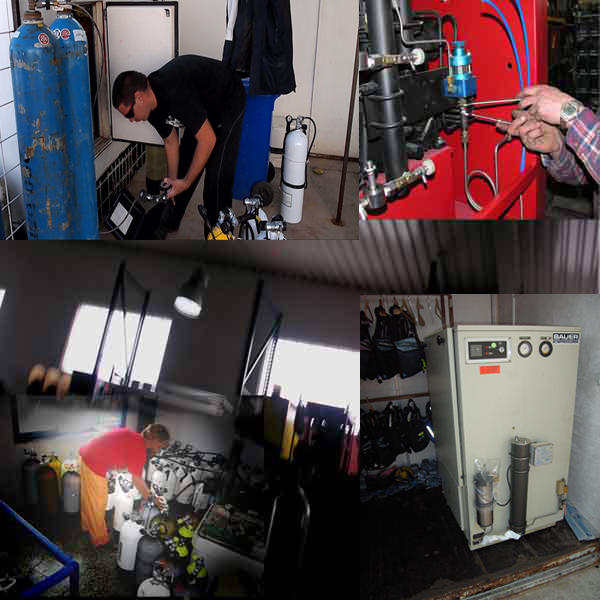 Approximately 100 bottles in different sizes are available. For Tec divers we have a number of double tanks, stages and 10 litre composite tanks that can be filled to 300 bar. We can provide Diluent and O2 tanks to Rebreather divers .
We have small 8 litre cylinders for children.
The dive center is equipped with three compressors; a Coltrisub compressor with 260 l/min filling capacity, a Bauer compressor with 460 l/min and another Bauer with 280 l/min filling capacity.
For technical dives we fill various O2 and He mixes.
As rental equipment we have 7mm Mares and Subgear suits with hood, Mares and Apeks regulators, as well as Scubapro jackets. Of course, there are special sizes for children.
We are an Ursuit Test Center. Various dry suits are available for testing.