Quality Divers – partner centers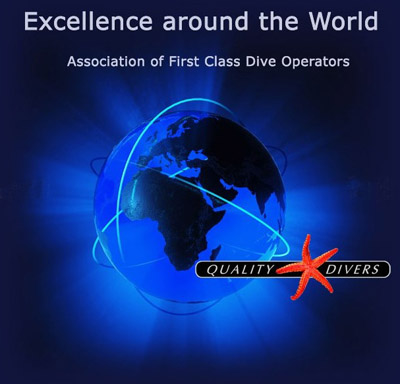 As an association of several international diving centers, it is our highest concern, to offer you more than a normal diving holiday. We want, that you are all-round satisfied and get the best customer-service and highest safety, because this is the upmost priority of all the Quality Divers partners.
We offer you only the best in all interests! Top accommodations and boarding, competent, friendly and helpful staff, the usage of high quality products as well as highest safety standards, are only a part of what makes your stay an unforgettable experience.
Especially for those who want to discover new destinations and have no possibility to obtain reliable information before, it is a high advantage to get an overview with the support of our Quality Divers centers.
We want you to know, that all Quality Divers centers are managed with the highest standards and best quality. You can be sure, that customer service and a friendly atmosphere is one of our main priorities, to make your holiday a great experience!
8 diving centers in Egypt, Croatia, Thailand, Mexico, France, Gozo, Palau in Micronesia and Cocos Islands Costa Rica belong to the Quality Divers contemporarily.
We keep you updated about new Quality Divers partners and news at any time. We are looking forward to welcoming you at our Quality Divers centers!

www.qualitydivers.com
---
---
Calypso Diving Centre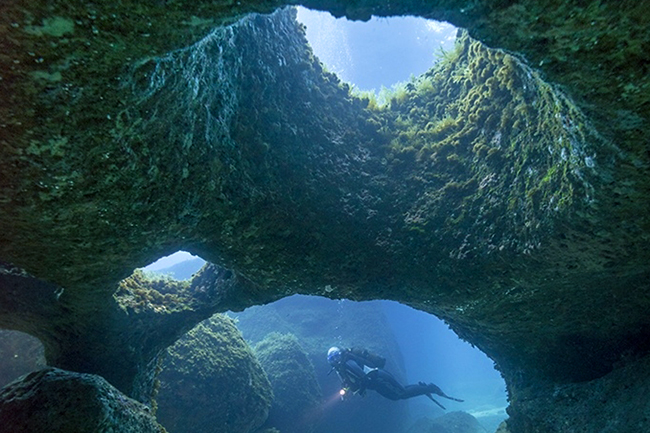 Gozo is the smaller & greener of the two Maltese Islands. Here you will find a very special type of Mediterranean holiday atmosphere.
Our Partner Center in Gozo, Calypso Diving Centre, operating since 1985, is situated in Marsalforn, a little harbor town on the North coast of the island.
Calypso offers daily diving excursions to more than 30 different dive sites around Gozo. Many of them are accessible from the shore and offer spectacular rock formations, caves and tunnels with wonderful light effects. In addition, boat trips are offered to bring divers out to many special dive sites.
Most important for Calypso Diving is the safety and satisfaction of their guests is the most important. That is why they offer Nitrox for free all year round as the only dive centre in the Maltese archipelago. The international instructor team is always looking for new ways to make every dive an unforgettable experience!
In addition Calypso offers complete holiday packages including diving, accommodation, airport transfers and car hire.
For more info: www.calypsodivers.com
---
European Diving School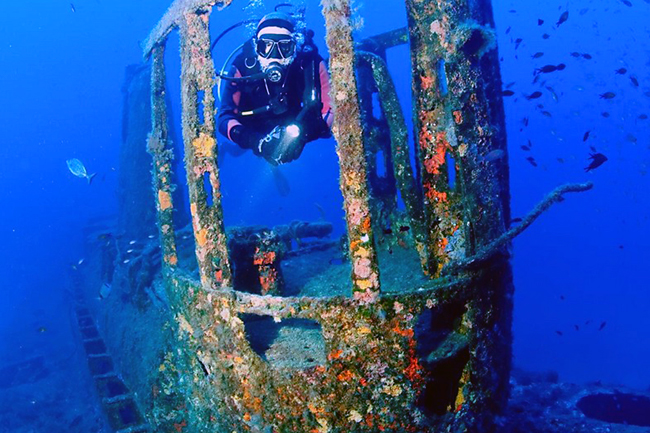 With over 30 years in operation, the European Diving School is one of the region's renowned diving centers. The diving center is operating a total of 3 centers – in St. Tropez, Hyeres and Port Grimaud, and is a specialist in safety-oriented diving training according to various associations, wreck and TEK diving.
The region offers more than 40 different wrecks in depths between 5 – 60 m for sport divers and +100 m for certified TEK divers. The wrecks Le Rubis, Donator, Le Grec, Mustang, Wildcat, Hellcat, Togo, Espignole, Prophet and Relax are only some of the best wreck dives in the Mediterranean. The walls and rocky dive sites like Pampelonne or Sardinaux, as well as day trips to the National Park Port Cros are highlights. Here you can observe sun fish, groupers, conger eels or huge schools of barracudas. The dive sites offer a high variety of colorful soft corals, sea fans, morays and with a bit luck also different kinds of rays.
They offer training according standards of PADI, CMAS, the French FFESSM, and IANTD for Tek divers and therefore they meet the highest demands. Furthermore, they train assistant instructors and instructors according to PADI and IAC standards.
For more info: www.eurpeandiving.com
---
Fish'n Fins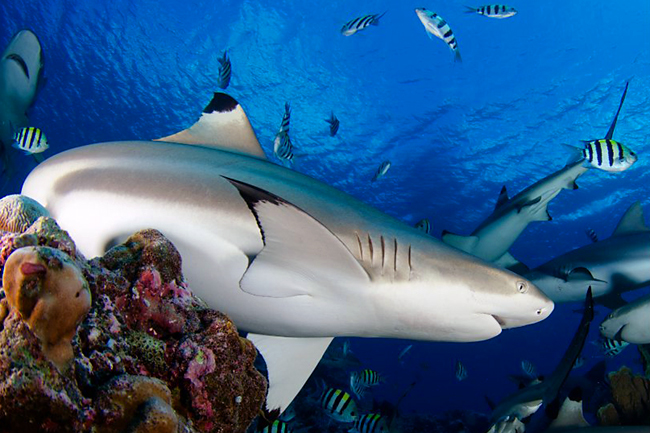 Fish 'n Fins, our Partner Center in Palau, was founded in 1972. Along with the Ocean Hunter live-aboard fleet it is owned and run by Navot and Tova Bornovski. Tova & Navot bring decades of dive and teaching experience to the diving industry in Palau.
Palau is located 7 degrees north of the equator in Micronesia's Western Caroline Islands and is generally out of typhoon range. It is ranked among the best 5 dive destinations worldwide. The sites offer a wide range of experiences from walls, caverns and drift dives. Wreck diving is generally in the Malakal Harbor area.
With over 1500 species of fish and 700 corals/anemones, Palau acts as a heart of biodiversity with large pelagics including schools of sharks & manta rays and 7 of the 9 species of giant clams. You can also find saltwater crocodiles and sea snakes (non-aggressive) and even dugongs (sea cow).
Fish 'n Fins, a PADI 5 star Gold Palm IDC Center and TDI Nitrox facility, offers full day dive trips, night dives, land tours, off-road jungle tours, kayak trips, PADI courses hotel & diving packages. Fish 'n Fins offers free Nitrox with proof of certification.
For more info: www.fishnfins.com
---
Sea Bees Diving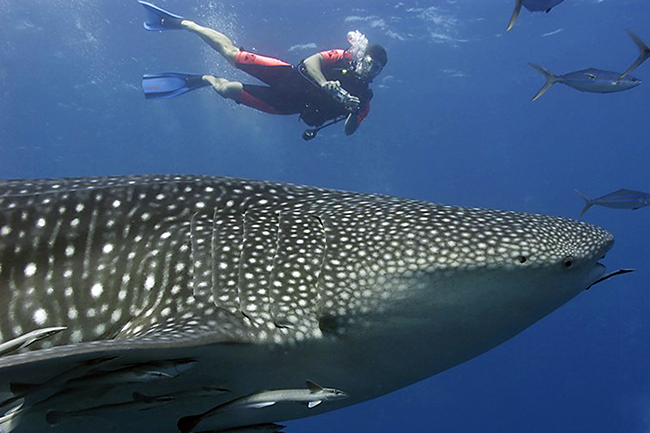 The Sinai Divers Partner Centers in Thailand are located in Phuket, Khao Lak and Nai Yang. First-class service and top dive sites are natural at Sea Bees in Thailand.
Phuket, Phi Phi, Similan Islands and the south of Thailand are some of the best dive sites worldwide. Drop-offs, small caves and wrecks are present as well as interesting rock formations and coral gardens. Amongst many tropical fish you can also find rare species such as seahorses and ghost pipefish. The dive sites in the Similan and Surin Islands are in general slightly deeper, and the fantastic visibility of usually not less than 30m is captivating. Coral fish, barracuda, sharks, and even manta rays and whale sharks can be spotted.
The multilingual team of dive instructors is highly experienced in dive education and is also trained in first aid. Sea Bees dive boats and live-aboards are built for diving and are amongst the safest and most comfortable Thailand has to offer. They always dive in small groups, with a maximum of four divers per guide. This guarantees both fun and safety. Sea Bees teaches courses according to SSI, CMAS & PADI standards.
For more info: www.sea-bees.com
---
Sinai Divers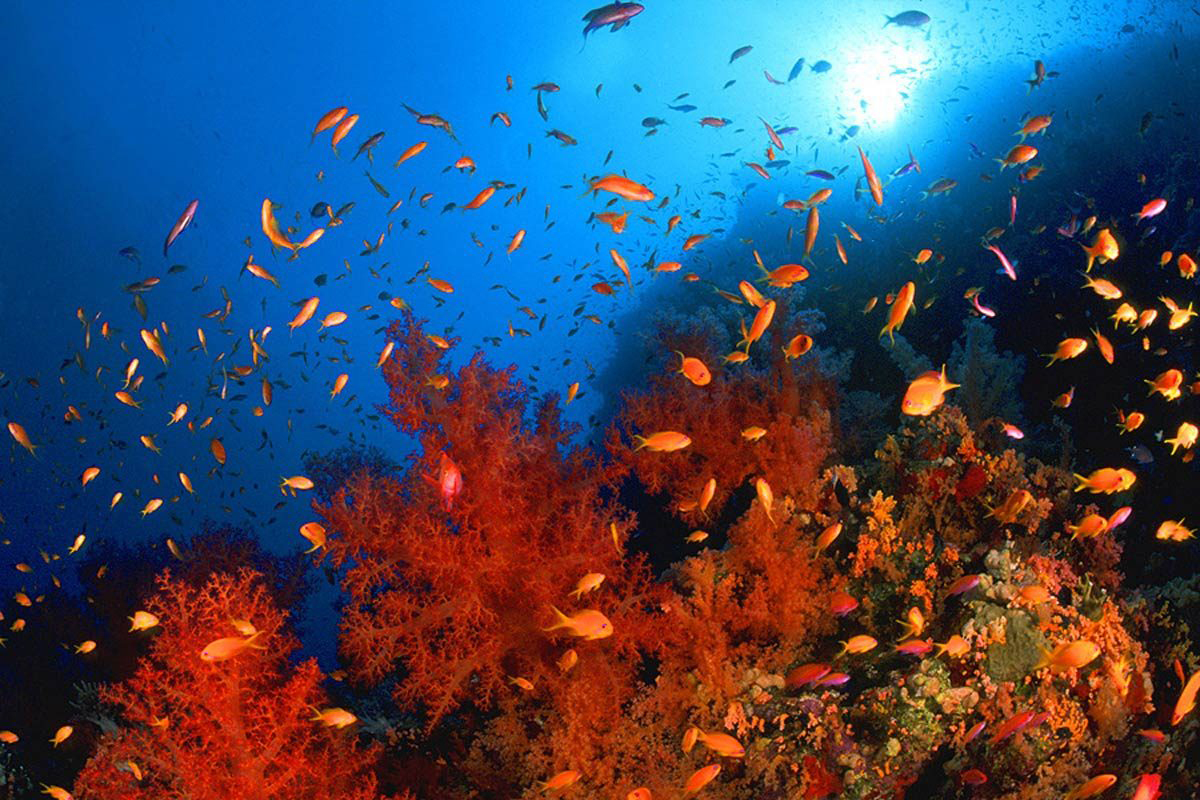 Our dive centers are led by Rolf Schmidt and Petra Röglin, who started diving here over 45 years ago. They are counted among the most experienced diving pioneers of the Sinai and the Red Sea. All Sinai Divers' guests stand to benefit from their extensive knowledge and experience.
Sinai Divers operates 4 diving centers in various regions of the Red Sea. Our main dive Center is in Sharm el Sheikh, near Ras Mohammed National Park on the southern tip of the Sinai Peninsula, which is classed as one of the best dive sites in the world.
Another one of our centers is located in the Bedouin village of Dahab, 100 km north of Sharm el Sheikh. In the Egyptian deep south, near Marsa Alam, we operate our own dive resort, "The Oasis", in cooperation with Werner Lau Diving Centers. In 2009 we opened our first Sinai Divers location in Aqaba, Jordan.
For more info: www.sinaidivers.com
Undersea Hunter Group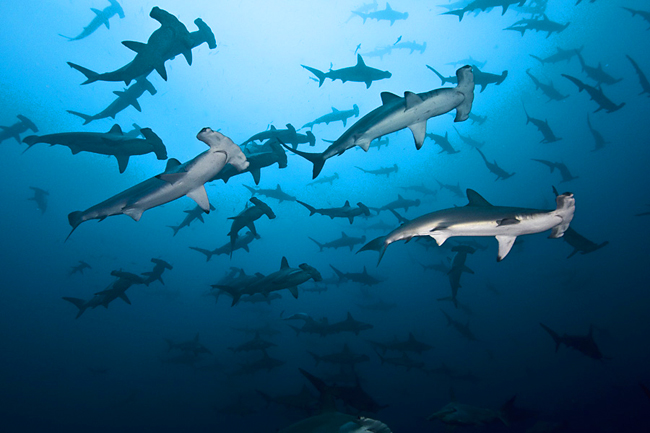 The Undersea Hunter Group has called Costa Rica "home" since 1990. As one of the world's preeminent adventure dive operators, they specialize in live-aboard diving to Cocos Island, Costa Rica on the "Sea Hunter" and "Argo", while offering unique project capabilities anywhere on the planet.
The renowned Cocos Island Marine Park is located in the Eastern Tropical Pacific, 300 miles south-west of Cabo Blanco, Costa Rica, a rugged yet incredibly verdant (8 x 3 km) island, a UNESCO World Heritage Site. Among many attributes is a startling degree of biodiversity. Here the waters explode with life! Innumerable white tip reef sharks, whale sharks, schooling hammerheads, tigers, silvertips, silky sharks, blacktips, massive schools of jacks & tuna, marble rays, dolphins, mantas, giant morays, sailfish and green turtles.
The dive site Everest, perhaps the coolest, most memorable dive is one where no tank is necessary aboard the DeepSee Submersible. You will descend upon Everest and see Cocos from a POV unlike any other on the planet.
With the addition of the "DeepSee" submersible and the mothership "Argo", this vision has been extended to the deep ocean environment and continues to encompass film as well as numerous scientific missions.
For more info: www.underseahunter.com
---
Yucatek Divers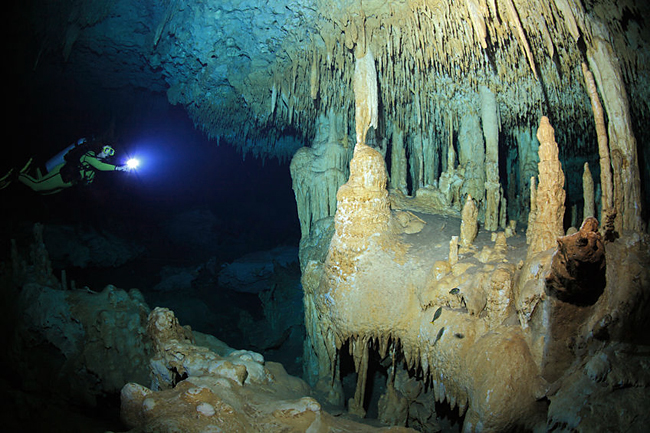 Yucatek Divers, our Partner Center in Mexico, is a full service dive center located in Playa del Carmen. The international instructors also act as dive guides. They love what they do; they do what they love! – The Center offers a highly personalized dive service – one of the primary goals of Yucatek.
The largest underground river system in the world, the "cenotes" in Spanish, is the main attraction for scuba divers visiting the Yucatan Peninsula. The cenotes, which are distributed in the jungle, are the doors to an incredible underwater world, providing the best cave & cavern diving imaginable. With water as clear as air, the visibility is unbelievable as the diver glides through a color-filled fantasy world.
Yucatek Divers provides the highest quality equipment and professional training required to ensure the ultimate diving experience. They offer all courses in English, German, French, Spanish, Dutch and Italian.
For more info: www.yucatek-divers.com
---