Murter above Water
Murter is a Croatian island in the Adriatic Sea and can be reached from the mainland via a bridge. It lies southeast of the city of Zadar in the Dalmatian region. Murter also hosts the head-office of Kornati National Park.

In Dalmatia, the Adriatic Sea has gently approached the highest peaks of the Mediterranean Sea, creating a unique landscape that has become a tourist paradise. A coast with a variety of islands, magnificent beaches covered by dense pine trees, white fine gravel on the edge of a crystal clear sea.
National parks Kornati, Krka and Paklenica are wonderful excursions along the coast.
Dalmatia represents a harmonious combination of natural beauty and centuries of history. The history reflects everywhere along the coast in the picturesque Dalmatian landscape. cities
What would a holiday be without a good meal with local flair. We're often asked, what restaurant do you go to? Here a few proposals.
There are countless possibilities for organizing your own holiday and entertainment. In Murter you will find calming silence, but also funny and noisy Mediterranean nights, which can only be experienced in the south. There are also countless opportunities to spend your free time, such as tennis, cycling, sailing, diving and rafting. The air temperature in Dalmatia is always between 27 and 33 degrees Celsius in the summer months and the water is also reliably around 25 degrees Celsius.
EXCURSIONS top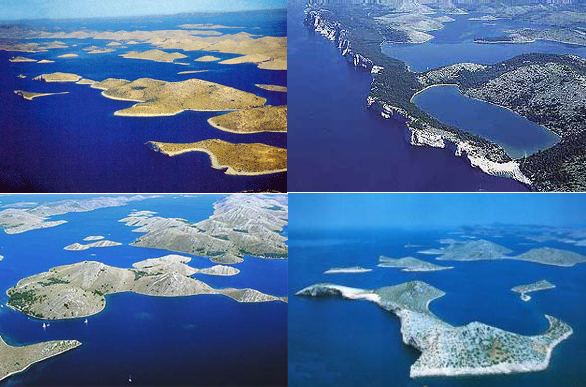 NATIONAL PARK KORNATI

:
Kornati Islands are the densest archipelago in the Mediterranean and part of it was declared a National Park in 1980 under strict nature protection. The total area of this national park is 220 square kilometres and the area is karst landscape.

Kornati National Park

also includes the marine area surrounding the islands. The national park consists of 89 islands, 9 places are open for diving, which we visit regularly, snorkeling is generally allowed. There are numerous offers for excursions to the Kornati islands. For a long time the Kornati islands have been known as a sailing paradise, a number of regattas take place every year

.

More abut National park Kornati you find here: www.np-kornati.hr
.
---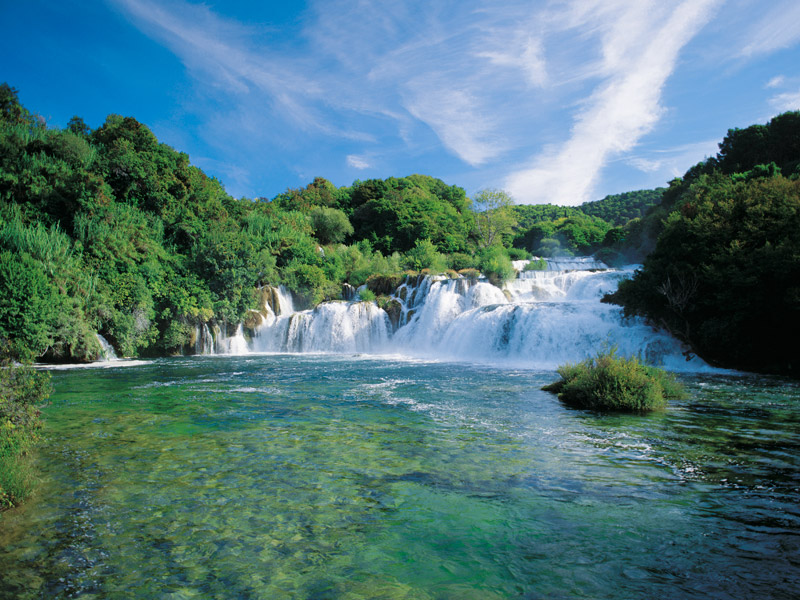 KRKA WATERFALLS

: About 40 km away from Murter in the direction of Sibenik the Krka flows into the sea in a magnificent natural spectacle. In its 72 km long run, it forms a series of spectacular waterfalls. In 1965 this area was declared a national park. More than 850 plant species and 18 fish species make it an important nature reserve. The river valley is an ancient settlement area. Prehistoric finds, a Roman aqueduct and medieval architectural and cultural monuments bear witness to this history. The Franciscan monastery on the Visovac river island and the Orthodox monastery of Krka are among the most important religious buildings. At the waterfalls Roski slap and Skradinski buk you can still see many grain and whale mills. You can make this trip either by boat or by car.
The most beautiful places of the national park Krka are listed for example this page
www.kroati.de/kroatien-infos/nationalpark-krka.html
---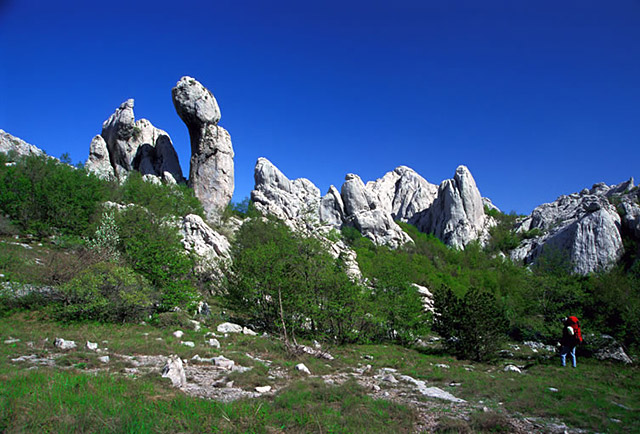 NATIONAL PARK PAKLENICA

: Bizarre gorges and steep rock faces characterize this overwhelming landscape. The park is also home to more than 200 bird species, such as the protected snake eagles and griffon vultures. For mountaineers and climbers, the National Park also offers a special Paklenica mountaineer's card.
9 official hiking and mountain hiking routes lead you through the Paklenica National Park. Discover the locations of the Winnetou movies and follow in the footsteps of Winnetou. www.kroati.de/kroatien-infos/nationalpark-paklenica.html gives you more details about National park Paklenica.
GASTRONOMY top

Dalmatia's cuisine and islands comply with the recommendations of modern nutritional research. Short cooking times, a lot of stewed and grilled food, plus fish, olive oil, vegetables and the wild herbs of the coastal region ensure that this cuisine is considered particularly healthy.
The most famous wines are Dingac and Postip from the peninsula Peljesac, Babic from Primosten, Vugava and Plancic from the island of Hvar, Posip and Grk from the island of Korcula, Marastina from the island of Lastovo, Malmsy from Dubrovnik; also Prosec, a sweet dessert wine as well as Grappa and herbal schnapps (Travarica) and Lik.
There are many good restaurants in Murter. Here are 6 examples, which we have also had good personal experiences with: RESTAURANT MATE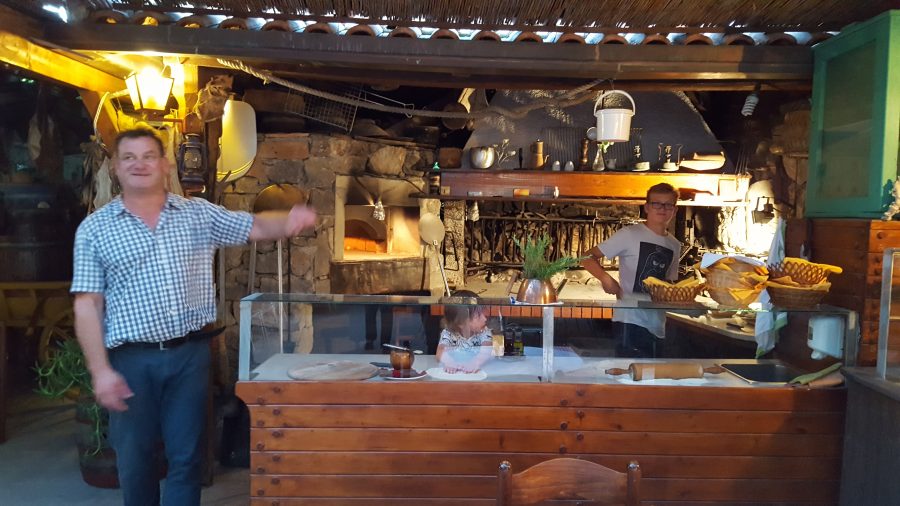 If you are looking for a good, down-to-earth cuisine, EDI is the right choice. Traditional Croatian dishes such as Cevapc
ici, Pljeskavica and fresh fish from the nearby sea are always a good tip. For divers the restaurant has one more facet, on the walls hang relics from the prehistoric times of local diving. Edi's father Jure is one of the local pioneers of this sport. Unfortunately, he speaks only Croatian, so it's hard to get him involved in a typical diving gossip.
RESTAURANT FABRO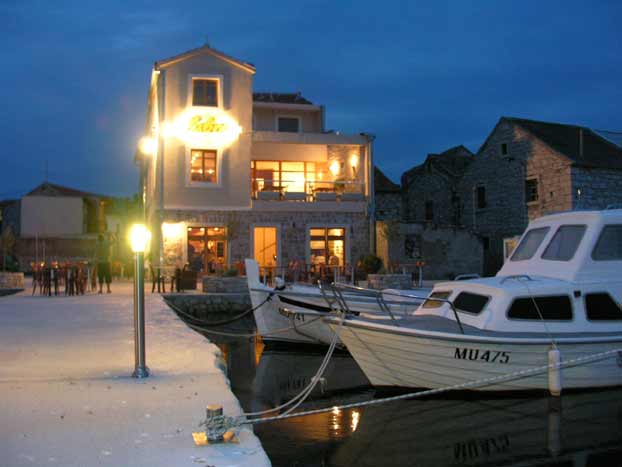 DAMIR (the manager) i

s known since years of having a row of restaurants if you want something special. For some years now, he has had a new restaurant by the sea with its own jetty for boaters. Underneath an incomparable starlight sky, directly in front of FABRO's rocking ships to enjoy delicious Gorgonzola steak or fish dishes a la Fabro with ruccola, are certainly among the highlights of a holiday in Murter.

.

TAVERN BOBA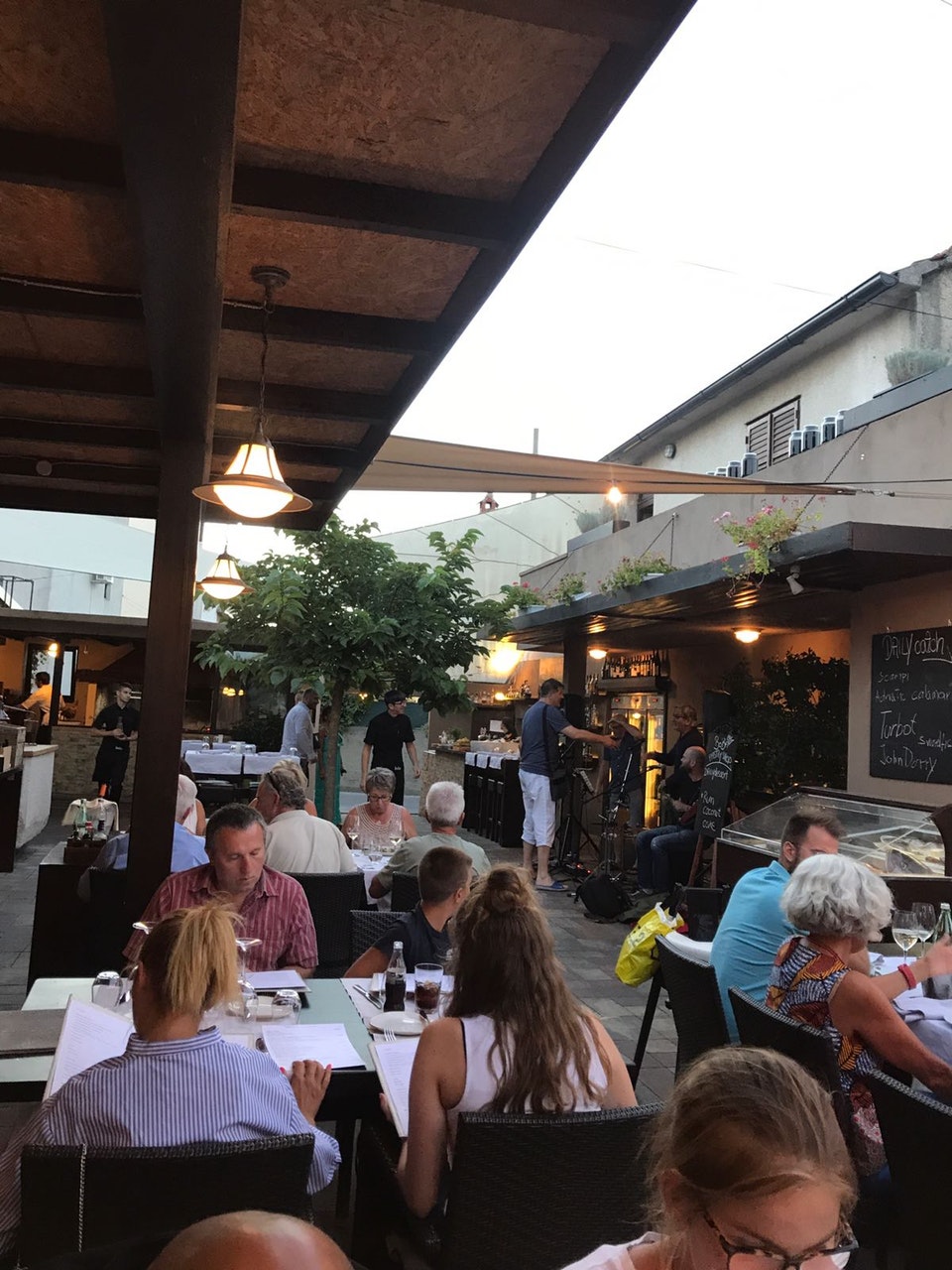 If you are looking for a great, classic restaurant on this island, we would highly recommend Konoba Boba. The atmosphere is a good mixture of old and modern, the restaurant has multilingual staff and the food is really tasty.

FINE FOOD
the former "Mac Murter" offers exquisite gin long drinks combined with excellent hamburgers, seafood, fish or meat. The restaurant offers a modern flair with lovingly served food combined with the passion for Dalmatian culture.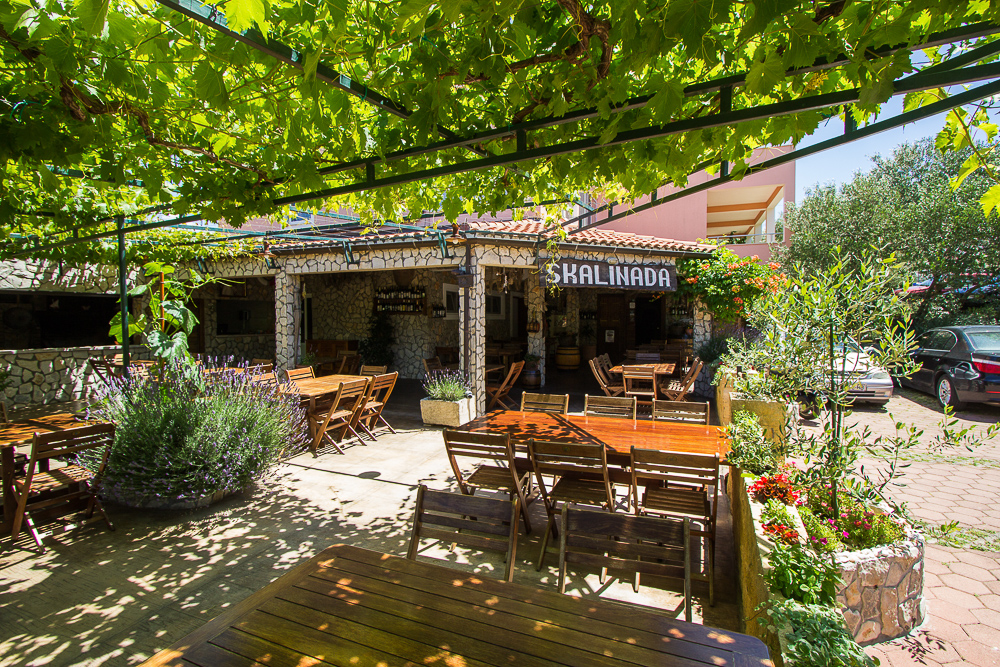 PIZZERIA MARETA
in summer very popular not only because of the pizzas, but the location: downtown, directly in Hramina. Besides pizza, the restaurant has a traditional Dalmatian cuisine and also serves breakfast.
KONOBA SKALINADA
Delicious fish and seafood platters await you in the cosy inn on the hill facing Slanica beach. The restaurant has been family-owned for over 30 years. The price-performance ratio matches perfectly.
CITIES top
CITY SIGHTSEEING :

The culture of Croatia and thus also the ancient culture has a strong attachment to Mediterranean culture. The Roman domination and the influence of Byzantium also left their marks. In the 15th century a special Gothic style developed under the influence of Venice. One of the most outstanding representatives of this era is Juraj Dalmatinac. This important artist had a great impact in the cities of Split and Zadar. His most important work is the Sibenik Cathedral, which has been included in the UNESCO World Heritage List. These three cities are easily accessible from Murter for a day trip. On the way to Split you should visit Trogir, one of the oldest cities in Croatia. Further information e. g

.

: TROGIR