DIVEMASTER
DESCRIPTION
Love scuba diving? Want to share it with others on a whole new level? Take the PADI Divemaster course and do what you love to do as a career. Scuba divers look up to divemasters because they are leaders who mentor and motivate others. As a divemaster, you not only get to dive a lot, but also experience the joy of seeing others have as much fun diving as you do.
The PADI Divemaster course is your first level of professional training. Working closely with a PADI Instructor, you'll fine-tune your dive skills, like perfecting the effortless hover, and refine your rescue skills so you anticipate and easily solve common problems. You'll gain dive knowledge, management and supervision abilities so you become a role model to divers everywhere.
As a PADI Divemaster, you'll lead others as you supervise scuba diving activities and assist with diver training. Whether you want to work at a faraway dive destination or close to home at a local dive shop, the adventure of a lifetime awaits you. PADI Divemasters are respected dive professionals who are aligned with the largest and most respected dive organization in the world – PADI.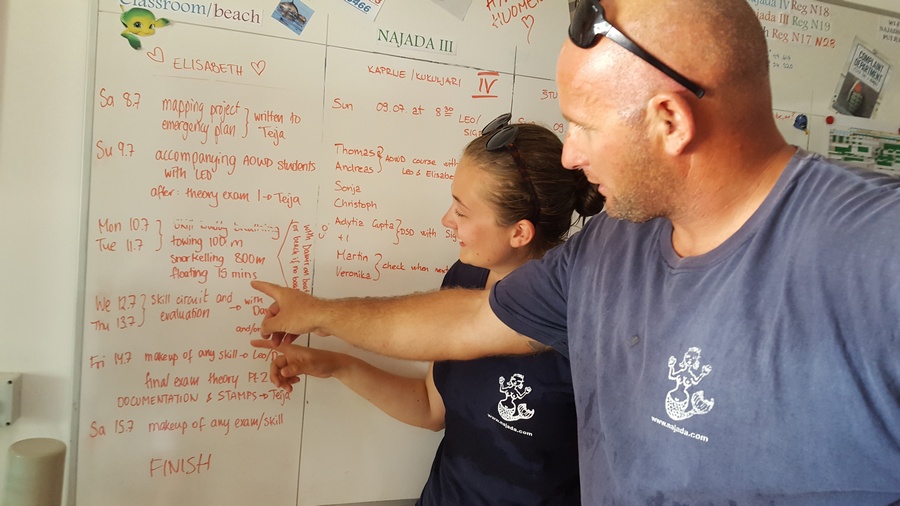 Minimum Age: 18
Certification Prerequisites: Rescue & EFR (or equivalent), 40 logged dives, medical
Academic Sessions: 12 class room (online) & Workshops
Open Water Dives: minimum 20
Maximum Training Depth: 40m
Suggested Duration: 3 Weeks
Specialized Equipment: see PADI Standards
Schedule/Offer:  anna.nokela@najada.com
---
ASSISTANT INSTRUCTOR
DESCRIPTION
The next step after the Dimevamster is the Assistant Instructor (AI) program. Najada offers the AI course also as an internship option. As an Assistant Instructor you get an overview about all PADI core courses, you develop skills in organizing and presenting information and conduct skills in a confined water environment. When an AI is ready to progress, attending an OWSI program, we provide necessary information and recommendation how to procede.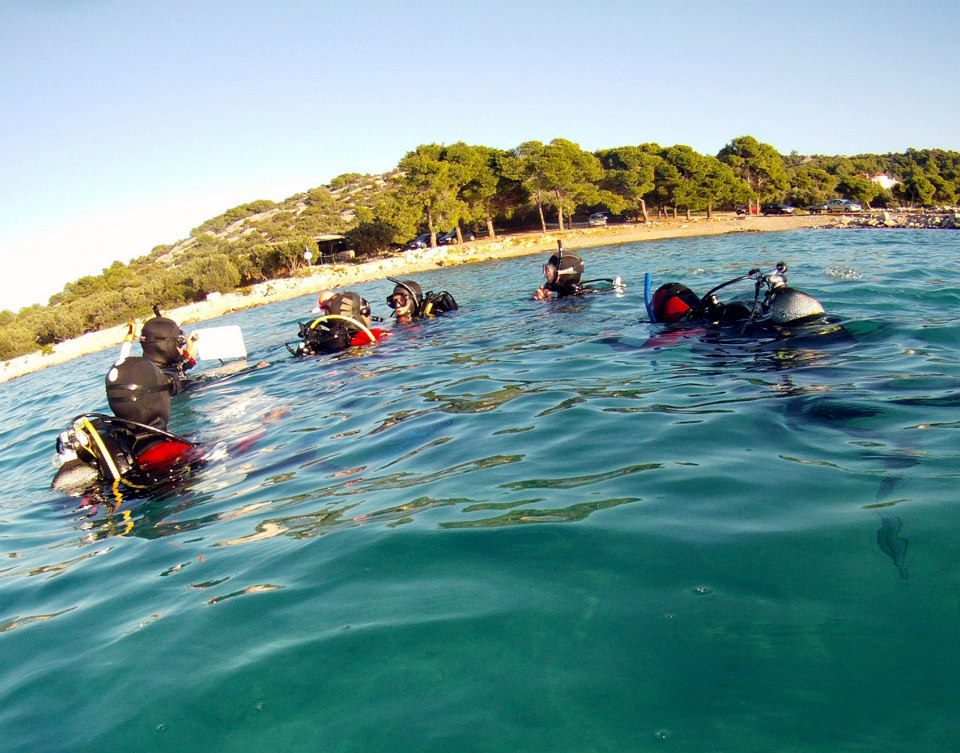 Minimum Age: 18
Certification Prerequisites: DM & EFR (or equivalent), 60 logged dives, medical
Academic Sessions: 5 class room (online) & Workshops
Pool / Confined Water Sessions: minimum 3
Open Water Dives: minimum 2
Maximum Training Depth: 6m
Suggested Duration: 4-5 Days
Specialized Equipment: see PADI Standards
Schedule/Offer:  anna.nokela@najada.com
---